Digital RGB LED Weatherproof Strip 60 LED - (1m)
We can get 24 units in Australia from DFRobot. If you order today, we can dispatch this stock between Jan 29, 2020 - Feb 02, 2020.
LED Strips always glow nicely in the dark and are super fun to play with. They can be used in home decorations, festives and interactive art installations. For example, decorating a BLE-controlled strip around the tree for Christmas. (
Instructables
)
This Digital RGB Strip is a intelligent control LED light source that the control circuit and RGB chip are integrated in a package of 5050 components. There are 60 RGB LEDs per meter, and you can control each LED individually. It internal include intelligent digital port data latch and signal reshaping amplification drive circuit. It also contains a precision internal oscillator and a 12V programmable constant current control part, effectively ensuring the consistency of pixel point light color.
With low voltage requiremnt and environment-friendly design, this Digital RGB LED Strip has high brightness, low power consumption and long life. Its additional features are awaiting your exploration!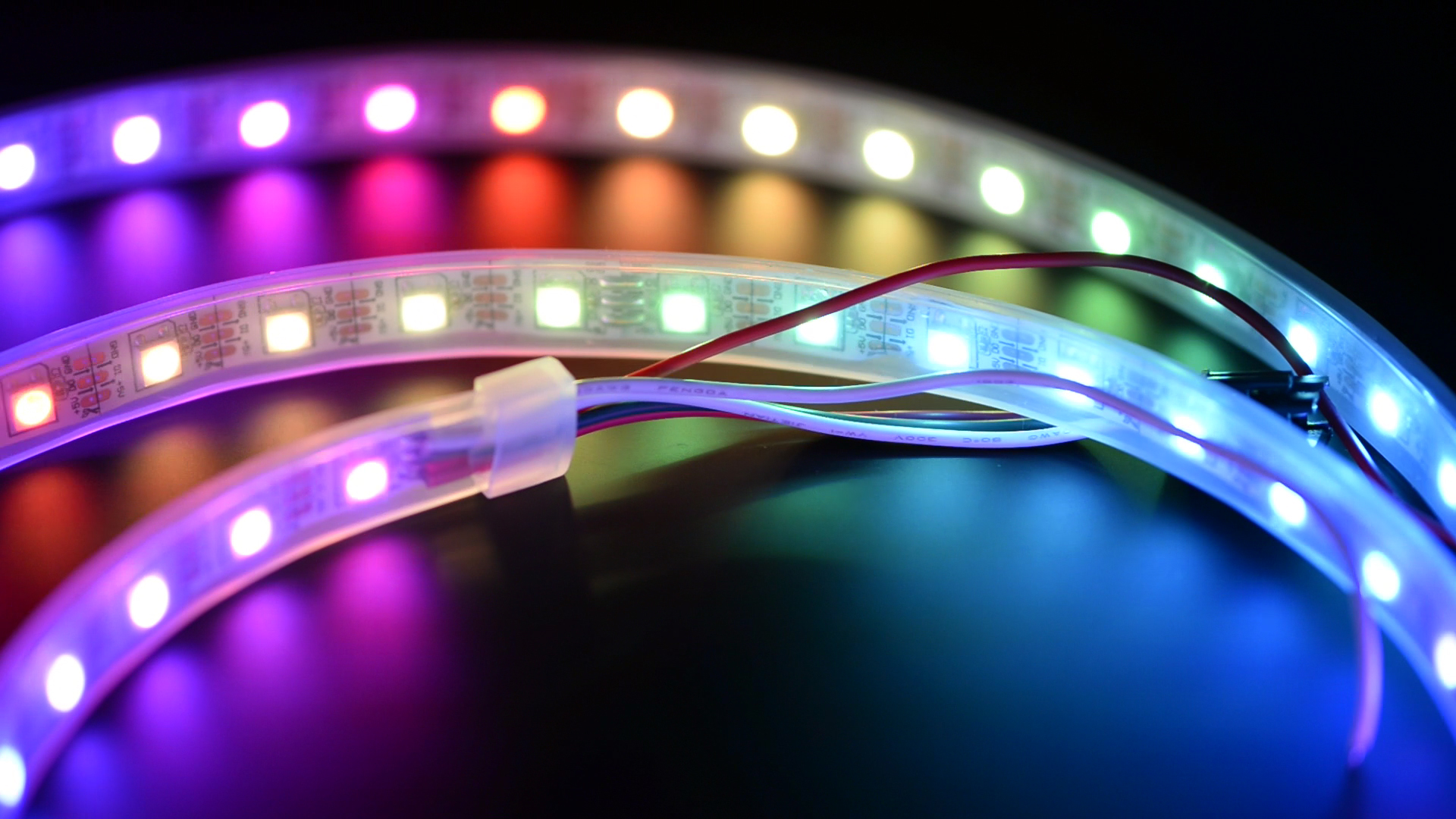 FEATURES
Integrated control circuit and RGB chip
Built-in signal reshaping circuit
Built-in electric reset circuit and power lost reset circuit
Each pixel of the three primary color can achieve 256 brightness display,16777216 full color display,scan frequency no less than 400Hz/s
Cascading port transmission signal by single line
Data speed: 800Kbps
over 50,000 hours life
APPLICATIONS
KTV/Nightclub/Hotel Wall
Outdoor signs/banners
Home decorative lighting
Cars
Lighting signals
SPECIFICATIONS
60 RGB LEDs
Power supply: 5V@1A (can work from 3.3V to 5V)
For this strip you need 5V/1A at least as it is 1M long: if current was not enough, the color may not be correct.
IC name: WS2812
Brightness Grade: 256
Weatherproof
Note: LEDs can work from 3.3V-5V but the luminance will be different
DOCUMENTS
SHIPPING LIST
Digital RGB LED Weatherproof Strip 60 LED - (1m) x1